Sale!
🔍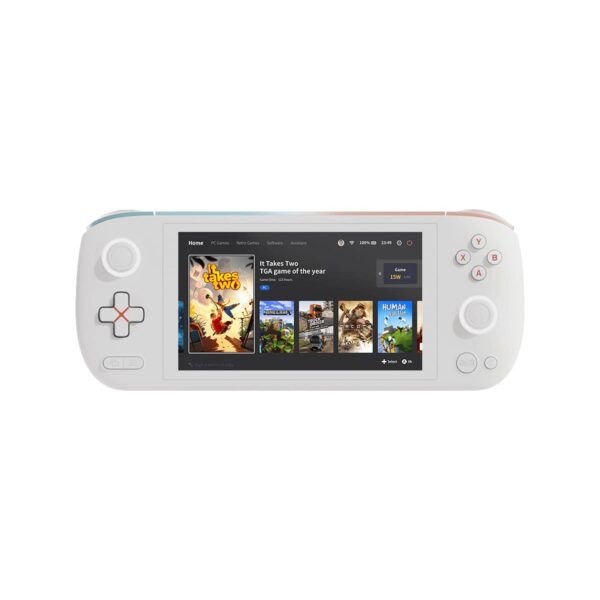 AYANEO 2 Pocket Console and Pc with AMD Ryzen 7 6800U and Radeon 680 Processor with up to 16GB LPDDR5 RAM and up to 1TB PCIe SSD for Windows AAA Gaming [AYA2-WH-16-1]
1 in stock
Whats in the box
AYANEO 2 laptop plays the latest Windows AAA games with AMD Ryzen 7 6800U processor with AMD Radeon 680M processor. Enjoy high resolution, high quality graphics wherever you are

With 16GB LPDDR5-6000 MT/s RAM and 1TB PCIe SSD, you can be sure that the AYANEO 2 laptop will run at high speed and won't run out of storage at any time.

The only glass sheet covering the front of the AYANEO 2 laptop brings a premium look and feel. 7 inch touch screen is bright and colorful, you will attract in the game.

Both analog and AYANEO 2 laptop trigger buttons feature hall effect sensors that use magnets instead of traditional parts that have a shorter lifespan. Hall effect sensors are more accurate and more durable. There is also discreet RGB lighting on the analog which can be customized in AYA SPACE software.

AYANEO 2 laptop brings Windows AAA games on the go. It can run the latest games at playable settings and it is also great for retro games from the first to the sixth generation with low power consumption to save battery life. It supports the latest generation of eighth generation with many games in full speed
Only logged in customers who have purchased this product may leave a review.